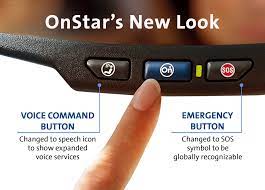 OnStar is subscription-based and the features you get to enjoy depend on what type of subscription you did. Once this subscription ends, you may still be able to enjoy OnStar tracking services provided the modules are still in place in the car and you get in contact with a customer service representative at OnStar.
If you decide that you are no longer comfortable with OnStar tracking your location amongst other things, you can de-activate it. This can be done whether you are in the car or not. It is also very possible to know if OnStar is activated in your car.
Can You Tell if OnStar is Activated?
Yes, you can tell if OnStar is activated.
OnStar GPS tracking is a subscription-based service that gives you remote access to your car to unlock the doors, start the engine and even track your car location. OnStar also allows the controlling of other features from your phone including a variety of services.
In order to enjoy any of the benefits of OnStar, you must ensure it is activated and YES, you can tell if OnStar is activated.
How to Tell if OnStar is Activated
To know if OnStar is activated in your car, you can do any of the following:
You can check by taking a look at the vehicle's information display. You will usually see the OnStar logo to know if is activated. If the OnStar logo is not there, then it is not activated. Checking using this method can only work if your vehicle has an information display.
You can also tell if OnStar is activated by checking your OnStar account online.
To check the account online, you will need to log in and look for the 'My Account section. In this section, if you see a portion with an 'Activate Now' button it simply means your OnStar is not activated.
Still unsure? You can put a call through to your OnStar operator using the number 1-888-4OnStar (1-888-466-7827). If other options don't work, your OnStar operator is in the best position to tell you if your OnStar is activated.
How Long Does It Take OnStar to Activate?
It takes OnStar between 24 – 48 hours to activate. The configuration should be completed within this time and you will be able to use your OnStar.
However, if you keep getting a configuration message after 48 hours, you will need to call an Advisor using the no (833) 266-6565 for assistance.
How to Activate OnStar without being in the Car
OnStar can be activated without you being in the car but saying this may leave some people confused as to how it can be done.
Therefore, we will take a look at how to activate OnStar without being your car. This can be done using either of two methods. They are:
Using OnStar Mobile App
One of the two methods is using the OnStar mobile app. This app is free and can be downloaded from Google Play Store or Apple App Store.
Once the app has been downloaded, install it, then sign in with your OnStar account information. After signing in, you will have access to all of OnStar's features based on the type of subscription you did.
Some of these features are; scheduling appointments, and activating the system amongst others. This method can be used if you already have an OnStar account.
Without OnStar Website
You will need to use this method if you don't have an account. The first step here will be to create an account on the OnStar website. Once that is done, you can log in and activate your OnStar service.
To fully activate the OnStar service, you will need to provide the activation code that came with your car and your OnStar account number.
After you must have provided the necessary details, you will be able to activate your OnStar service and start using it as soon as you want to.
Can You Turn Off OnStar?
Yes, you can turn off OnStar. People make the decision to turn off their OnStar all the time and for various reasons.
If you have decided to turn off OnStar, you can do so by following the steps below;
First, you will need to turn off the car and open the trunk
Then proceed to lift up the trunk liner, the liner covers the spare tire. Once lifted, set the liner to the side
You can then remove the spare tire. If a wingnut is holding the spare tire in place you will have to turn it counter-clockwise to unscrew and loosen the tire.
If there is a cargo net, remove it. Doing this may not be necessary if you do not have a cargo net
Remove the trunk still plate at the bottom of the bay where the tire is located. All four screws should be removed.
At this point, pull back the top right of the trunk shell in order to reveal OnStar. You will see a metal box with the OnStar logo.
All three wires connected to the OnStar device should be pulled out. By pulling out the wires, the device will be disconnected from the power and communication sources.
Now, in reverse order, lay back the trunk shell, and the cargo net till you get to the point of tightening the wingnut and replacing the trunk liner.
Can OnStar Track a Stolen Car if not Activated?
Yes, OnStar can track a stolen car if it is not activated however, this is provided the antenna and modules are still in the car. With this, OnStar can be activated remotely.
Can OnStar Find My Car if not Activated?
Yes, OnStar can find your car if not activated.
You still get to enjoy the feature of OnStar tracking your car, this may however not happen automatically.
You may need to contact the customer service department and provide the necessary information that will help them find your car, information such as; the license plate number, the make of the car, and the model. With all this information made available, they will use GPS to help you locate your car.
Bear in mind that for any of this to be possible OnStar modules and antenna must still be in place in the car.
Conclusion
If you are not really sure how to tell if your OnStar is activated, your best option may be to call an OnStar operator. You should be able to get the number from the website if you do not have it.