DrivingYard is made up of real-life auto technicians who are experts in their field ranging from a mechanic to a transmission specialist, and a panel beater. We write and share our expert knowledge of car services and maintenance.
Our Mission
At DrivingYard, our mission is to provide expert and accurate information about cars, car maintenance, and driving ideas for everyone who wants to know how to drive and how to maintain a car. Being car enthusiasts who are experts in automobile repairs with different years of expertise, ranging from 6 to 23 years, our goal is to be a trusted source for automobile repair services as well as driving ideas.
Our Team
Onwuachu Promise
DrivingYard Head of Marketing/ Writer

My love for cars, car maintenance, and car upgrades made me create drivingyard.com with the rest of my team where we share our knowledge over the years. My first car was a 2005 Peugeot 307 SW, my second car was a 2003 Lexus IS300, and I currently drive a 2006 Lexus IS350. I bought these cars because of the upgrades I could make with them especially the sweet 2JZ engine in the IS300 and the body upgrades of the IS350. As a graduate and a degree holder, I've worked with various auto technicians for my cars as well as other people's cars and it gives me the joy to share what I know and love with people who also love and want to know the same thing.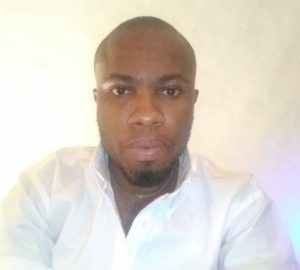 Ezebilie A.C.
DrivingYard Editor
Ezebilie A.C. became Drivingyard's editor in 2022. It was his love for car upgrades and maintenance that connected us. He is responsible for planning, coordinating, and revising all articles before publication to ensure they are well-written for easy understanding.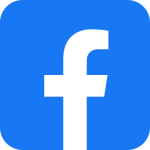 AC Ezebilie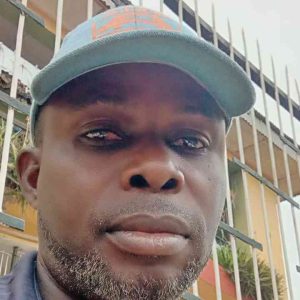 Gbenga Isaac
Real Life Mechanic/DrivingYard Consultant
Gbenga Isaac is a real-life mechanic with expert knowledge of up to 28 years. People call him a mechanic wizard and the reason is not far-fetched; he is experienced. When it comes to fixing cars, Gbenga does not do a return job. He joined DrivingYard in 2022 because he is the best brain needed to give out trusted car maintenance and mechanical tips.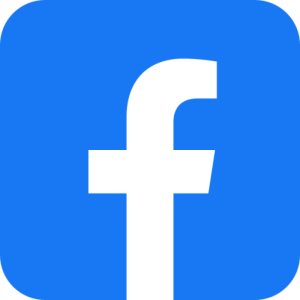 Gbenga Isaac
Social Media Presence
Expertise and Knowledge
Promise Onwuachu with his cars
Gbenga and his boys working on a car in the workshop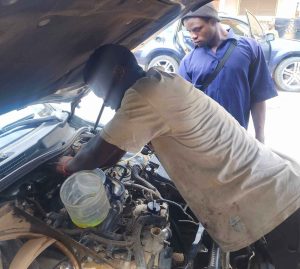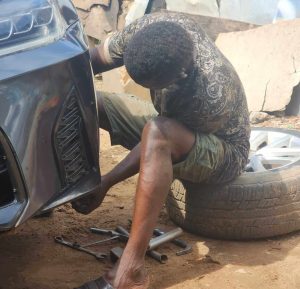 If you wish to reach us, you can contact us through our Contact Us page or send us an email via drivingyards@gmail.com.